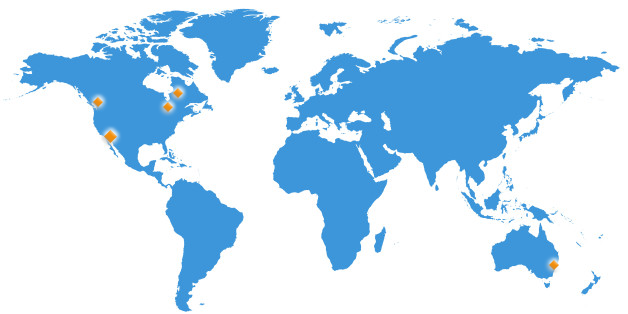 TMJ & SLEEP CERTIFIED LABORATORIES
Integrating Form with Function
Dr. Olmos has partnered with and certified 7 laboratories in the US, Canada and Australia that have the ability and commitment to produce orthotics with the quality and accuracy necessary for this very demanding treatment. These laboratories are large enough to service doctors regionally and have a enough trained staff to devote special energy to a project of this kind.
TMJ & Sleep Certified Labs share commitment to excellence and each has given their assurance that their products using the Olmos protocol will meet the consistent high quality that we all expect and demand for our patients. Continued training in the Olmos Protocol is provided to each certified laboratory and its technicians. Ongoing controls are also in place to ensure quality as well as your satisfaction.
TMJ & Sleep Therapy Centre certified lab program is administered by Matt Rago, Director of International Laboratory Certification and Dr. Olmos. Together they are available for technical support questions for labs, doctors and staff.
THE FOLLOWING LABORATORIES STAND READY TO SERVICE
YOUR PHASE I, PHASE II & SLEEP APPLIANCE NEEDS
UNITED STATES:
Diamond Orthotic Laboratory International: www.diamondorthoticlab.com
John's Dental: www.johnsdental.com
CANADA:
Orthodent: www.orthodent.ca
Echlon Laboratory: 877.505.5441
AUSTRALIA:
Airway Centric Orthotics: www.airwaycentricorthotics.com
Please contact Diamond Orthotic Lab directly at 619-724-6400 if you have any questions or should desire training for your office on taking quality impressions or in how to do simple orthotic repairs and relines to save your practice time and money.